Group Photo's of my Bunnies
Bunnies are very sociable animals and usually do very well in bonded groups. My goal has always been to get as many of my bunnies together as possible. These pictures show you some of the group photos I have taken of my fur children.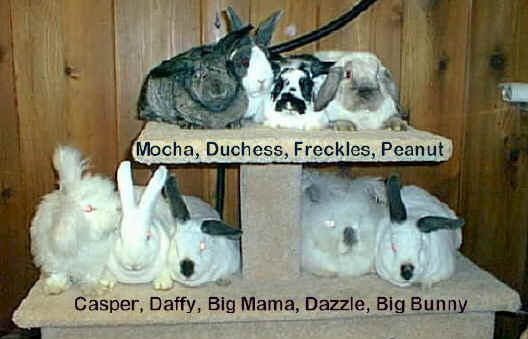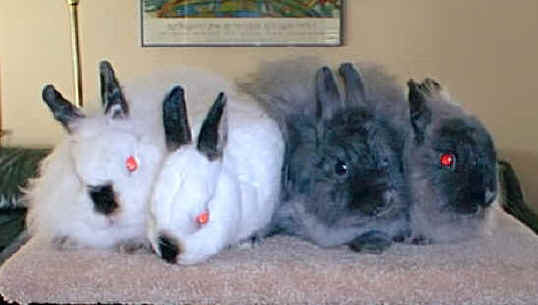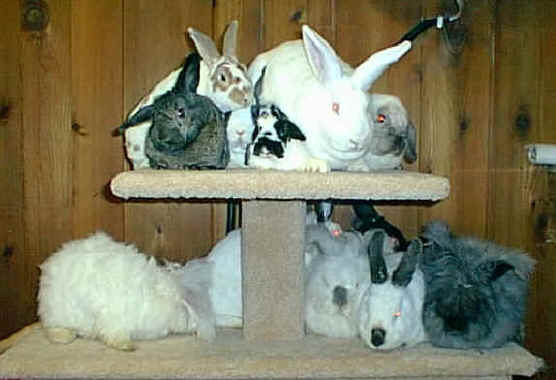 Do you see 12 bunnies in the picture???
Starting from the top left they are: Teenoke, Mocha, Duchess, Freckles, Daffy, Peanut
Bottom row: Casper, Big Bunny, Dazzle, Big Mama, Snugglebunny and Vincent hidding in the back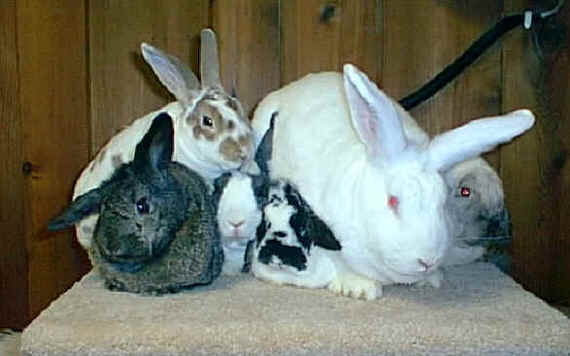 This is a close up of the top row from the picture above